CONTACT INFO
ABOUT US
ORDER INFO
SPECIALS
FAQ
"MAGICALLY MAGNIFICENT MOJITO"
PERSONALIZED GLASS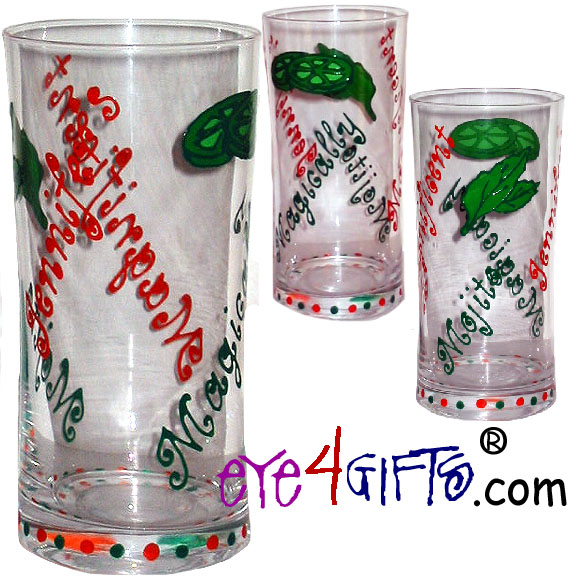 WooHoo this is a BIG boy!
A single 22 ounce glass ready to hold you favorite mojito :)
Personalized with a first name!
"<First name>'s Magically Magnificent Mojito" in green and orange around the glass
with a pair of lime slices and a sprig of mint. Orange and green dots on the base.
Way to get the party started!
$29.00/glass



Copyright ©2000-2014 eye4gifts.com
This site and all the designs contained within are protected by copyright laws.
Reproduction of any kind will be prosecuted to the fullest extent of the law.
Hand painted martini glasses
Hand painted wine glasses
Hand painted cocktail glasses
Hand painted margarita glasses
Hand painted champagne flutes
Hand painted vase
Custom orders welcome!