ABOUT US
First, we need to thank you for stopping by! Pull up a comfy chair, grab that glass of merlot (or grande decaf latte if you're at work), and welcome to the world of eye4gifts.com unique hand painted glass. Each design is original, and every glass is a work of art!

We created this site in August, 2000 based on the belief that the internet could be a warm, friendly place, and that it was possible to give the same personal service you'd expect from your favorite neighborhood shop. Think of us as your local internet boutique! We're definitely a "first name" kind of place :) Of course shopping should be fun too! Isn't buying designer always fun?

We are based in Silver Spring, MD but have shipped our glass all over the USA. Don't be surprised if you recognize our glass at your next friendly get together. About one third of our business is custom order, and over one third are returning customers. The very best, nicest people shop with us! If you have the time, please read some of the wonderful comments we've received.
Just like any, exclusive boutique you will only find our designs right here :) You will not find our glass in any gift store and most certainly not in any big box or department store! Our glassware is just too special to wholesale. With all our custom order and personalized designs, you'll be giving a one of a kind gift. It doesn't get more special than that.

Please take a moment while you're here to sign up for our mailing list. We're always adding new designs, and a new promotion begins the first day of each month. You won't want to miss out! Don't' worry, your email addresses are safe with us :) We generally send only one email per month and will never sell our list.

All of our glass is painted to order right here in the USA, under strict quality control. You order it and we paint it. We use only the very best, high quality artists paints. Our paints are non-toxic, lead free (no Chinese paints here!), heat cured and permanent. Be wary of copy cats using inexpensive craft paints with glaze. Those may crack and discolor over time. Our paints will last the lifetime of your glassware. After all, you deserve only the best!
Depending on the time of year, orders are usually ready to ship in 7-14 days. You'll always receive a estimated ship time along with your order confirmation. If you are having a gift emergency contact us. We'll always do the best we can. Please remember, your order will need to be painted first :) If you have a question about ordering, please visit our FAQ page.

We're always trying to make your shopping experience with us as easy as possible. All major credit cards are accepted through our secure shopping cart. We use UPS to ship, so please provide a street address with your order. Standard UPS Ground is a full week trip from here to the west coast, so if you need it sooner just ask. We'll let you know your shipping time options, and the additional charges.

We'd love to hear what you think! Just drop us a line. Comments and suggestions are always welcome!

Thanks again and happy shopping!

Just a few of our favorite links...


Wonderfully Whimsical Glassware for Weddings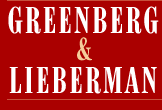 Patent & Copyright Attorneys specializing in Internet Intellectual Property Law